by guest blogger
Tonya Thomas
I was thrilled when Ellery asked me to guest blog with the Cozy Chicks. "But what am I going to talk about?" I asked her. "Especially since I don't write cozy mysteries."
She suggested I talk about ... well, like the subject line says--leaving your reading comfort zone.
I primarily write short stories and novellas, either on Women's Fiction or YA fantasy, but that isn't all I read. I also read mysteries (and you can bet the Chicks are at the top of my list), memoirs, and tons of non-fiction. (I'm a big cookbook collector.) I read two newspapers a day, I have subscriptions to at least six monthly magazines, and there are always cereal boxes, soup cans, and yogurt cartons that can (must?) be read.
I've recently had to acquire more bookshelves, because despite being the owner of a Nook, I still keep buying (and reading) books. I'm a bookaholic--and happily so.
But would I leave my comfort zone to read romance, science fiction, or horror? I might ... if I had a good reason to do so. Let me give you a reason to try my work.
I write stories about women in complicated relationships. It's a sad fact, but lots of times women make foolish decisions when they're in love. But making a bad decision doesn't make one a bad person. the women in my tales are strong but have been emotionally wounded. But a wound can heal--and so do my heroines as they take control of their lives.
They are: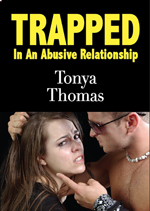 TRAPPED In An Abusive Relationship
: Amy Reynolds thought she had a great boyfriend, until one by one all her freedoms began to disappear. When her job is threatened, Amy decides it's time to become more independent. But that's not how her boyfriend Brad feels. He's likes things the way they are and will go to any length to keep it that way.
Kindle ~ Nook ~ Sony E Reader ~ Diesel
~
Smashwords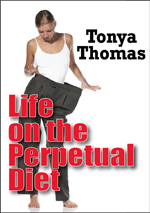 Life On The Perpetual Diet: Emily has always had a problem with her weight. Yo-yo dieting was something she'd accepted as part of her life. But when an opportunity arrives to expand her horizons, she leaps at the chance. That brings her a new income source and a chance at love. But when her new significant other plots to keep her fat--and unattractive to other men--she objects. And then she meets a man with the ability to sweep her off her feet. Will she give up everything she thought she wanted or will she cling to the vows she made when she said "I do"?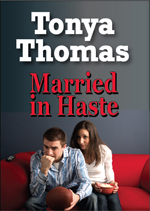 Married in Haste
: Jennifer has always been a wallflower, so when Mike Palmer flatters her—and asks her out—she feels on top of the world. But Mike's a sports nut, and soon Jennifer feels like she's playing second fiddle to every sport televised. Her ultimatum has Mike reconsidering their relationship. Soon their dates are fun and fulfilling. Without telling a soul they elope, and then Jennifer's problems really begin when she discovers the man she thought she'd known is almost a complete stranger.
Kindle ~ Nook ~ Sony E Reader ~ Diesel
~
Smashwords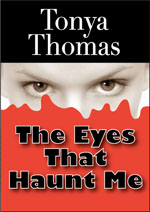 The Eyes That Haunt Me
: One hot September afternoon, Annie Henderson's life changed forever. That was the day she was raped. Nine months later, she gave up the daughter she'd conceived on that terrible day. Forging a new life was difficult, but Annie had a successful military career and then had a family. Life was good, until the daughter she gave up reenters her life, and threatens to ruin it forever.
Kindle ~ Nook ~ Sony E Reader ~ Diesel
~
Smashwords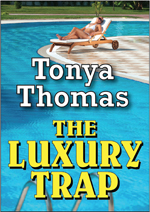 The Luxury Trap
: Erica came from a large family and always had to work hard for everything in life. Then she met Donovan Whitmore—the man of her dreams who could give her everything she ever wanted. Only … it turned out Donovan worked just as hard as Erica—-maybe harder. And then everything she always wanted wasn't nearly enough.
Kindle ~ Nook ~ Sony E Reader
~
Smashwords
And, of course . . .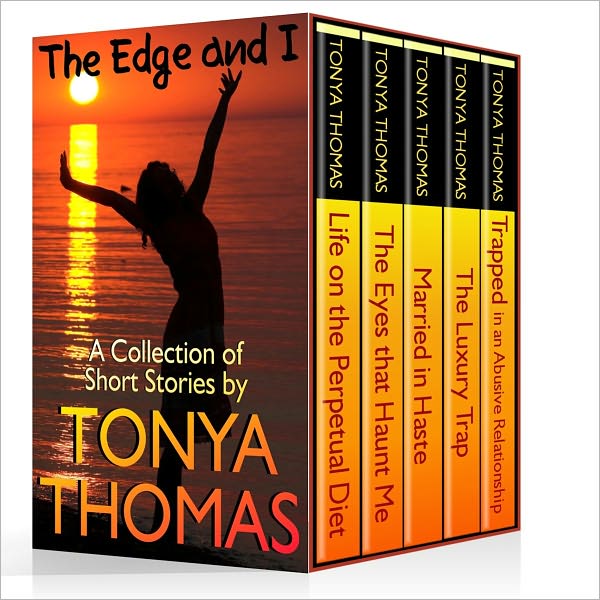 THE EDGE AND I: A collection of all the above stories for $2.99. (5 for the price of 3!)
Kindle
~
Nook
~
Smashwords
Not sure you'd like them? You can download samples of each free from Kindle, Nook, and Smashwords.
I hope you'll give my stories a try. Thank you!